WELCOME TO BROCK'S | FAST, RELIABLE PLUMBING SERVICES IN SYDNEY.
---
Have a plumbing problem?
Brocks Plumbing is a Sydney-based plumbing services company that can help with a no nonsense, Trustworthy team that is on call ready to help. We are not just a general plumbing company. We're a group of like-minded individuals, passionate about providing the highest quality plumbing solutions for our customer's needs.
Our local plumbing company has been in service since 2006 in Sydney. Providing alternate solutions for the ever-increasing occurrence of damaged pipework, even in inaccessible areas. But prior to that, we have had experience working in the plumbing industry since 1994. It has provided us with the knowledge and expertise to think of outside-the-box solutions. We can recognise the advantages of innovative advancements in plumbing and have the confidence to implement these innovations into our business, allowing us to provide the best solution possible for given scenarios.
Who we help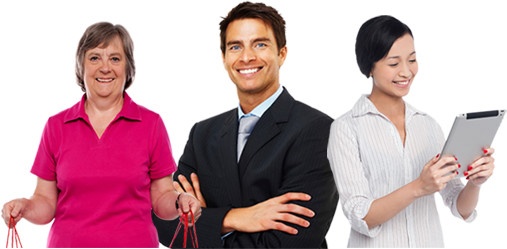 EMERGENCY PLUMBERS IN SYDNEY | DON'T WAIST TIME!
---
CALL THE EXPERTS 1800 99 58 58.

Need instant plumbing assistance at abnormal hours but don't know who to contact? Call Brock's Plumbing, the local plumbers in Sydney.
OUR STRATEGIC LOCATION AND CUSTOMER BASE IS CLOSE TO YOU.
Given the geography of Sydney, our plumbing service vehicles have been strategically based to provide the best possible reactive maintenance service. We are available at all times and even our service vehicles operate 24/7.
We have built a trustworthy reputation by employing a highly qualified, motivated, and competent workforce trained to the highest standards of plumbing services. We have over 2000 happy customers in Sydney's residential and commercial sectors. We also place great emphasis on our staff being trained in all aspects of health and safety so that you can feel secure at all times.
Our ultimate focus is to provide you with the best plumbing services. That is why our customer base quite often leads to referral work, showing our diligence and commitment to seeing a job through no matter what surprises we encounter during the work. There is no such thing as 'too hard' or 'too difficult' once we take charge of your plumbing issue.
WHAT WE DO
◘ Property Management Plumbing
◘ Domestic Maintenance Plumbing
◘ Strata Management Plumbing
◘ Backflow Prevention 
◘ Drain Technology
◘ Thermostatic Valves
◘ Certified Blocked Drain Plumber
◘ Special Plumbing Services
Call Brock's Plumbing to solve all sewer and stormwater problems.
Need a more than general plumbing company with experienced local plumbers? Call Brocks!
WHY CHOOSE US
We are Trusted, Fast and Honest local plumbers in Sydney, with expert problem solving skills for your unique plumbing needs.
◘ NO DIGGING REQUIRED
◘ GENUINE PARTS
◘ QUICK & PERMANENT SOLUTIONS
SAVE TIME AND MONEY WITH THE EXPERTS – CONTACT TODAY
Call Brock's Plumbing to solve all problems with sewer and stormwater.
Call 1800 99 58 58
Contact us anytime, we are always available.
Why choose us
No Digging required

Genuine Parts

Quick & Permanent solutions