Electronic Pipe Location
Do you know what is hidden below the ground?
Using the latest technology, we provide a specialist locating service that can help you accurately locate pipes and cables to prevent costly mistakes or damages. Taking out the "guess work" will save you money by eliminating excess damage to lawns, pathways, and driveways.
Electronic location is a reliable and efficient service using the latest high-tech equipment.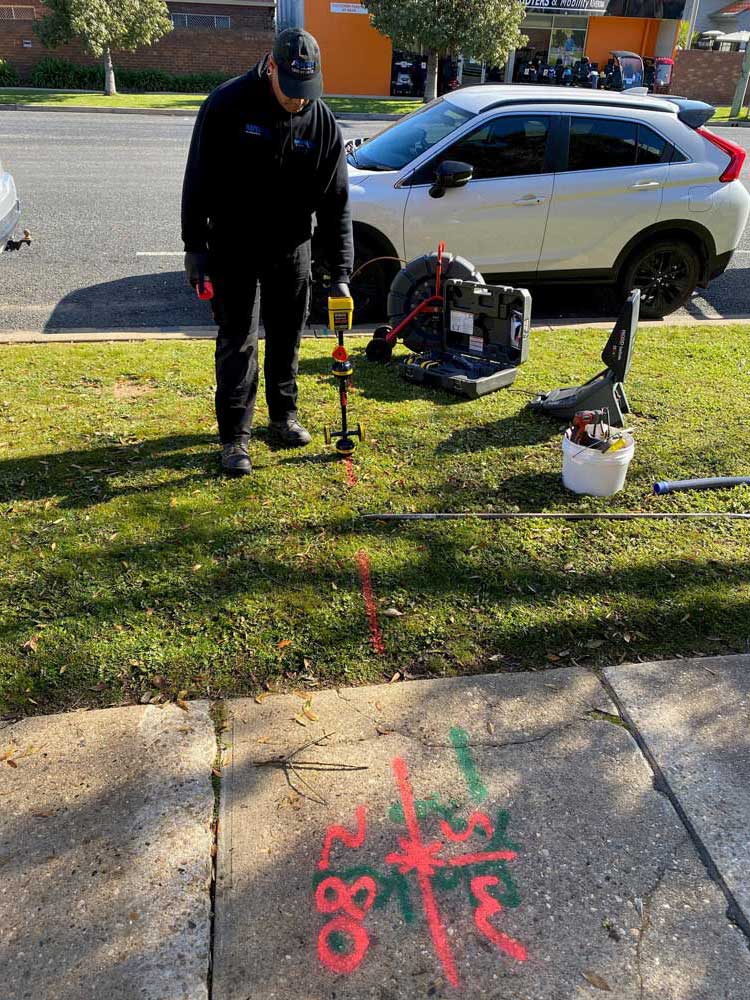 Coupled with our proven expertise and experience, this technology can be used to locate the following:
Underground water, gas, electrical, cable, and telephone lines.
Find concealed leaks without costly excavation.
CCTV inspection and location of sewer and stormwater drainage.
Cutting through gas, electricity, telecom, water, or sewerage lines endangers lives and can be a very expensive mistake.
Don't take the risk – dial 1300 672 873 before you Dig!